How to apply for cement dealership and get franchise online

Willing to start cement business? Want to make money in cement trading business? Here is the complete procedure to get dealership of popular cement companies like ACC, JK, Ambuja, UltraTech, Reliance, Shree Ultra, Bangur, Jaypee, Orient, etc. Also, know that which is the best brand will give maximum profit at minimum investment.


Cement industry of India is the second largest cement industry in the world, providing employment to more than one million people in different states of the nation. As we all know, construction and infrastructure sector is heavily dependent on cement industry, and these sectors are expected to raise more in near future. Hence, starting a cement business is definitely a good idea to make money without much effort.


How to start cement business in India

So now you are on the path to earn huge profits. First and foremost action required in this process is to decide that which company should be chosen. After you decide the company, you can take further steps.

We, at IndiaStudyChannel.com, have always tried to provide correct and useful information to our readers. For this purpose, I made an effort and called marketing executive of each company. Here is the information provided by them during our conversation.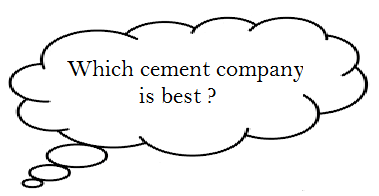 JK Cement

This company calls for dealership separately for grey cement and white cement. Hence, first of all you need to decide that which dealership you want- White cement or Grey cement. Applicant must have building material background for grey cement and paint/ hardware for white cement. In other words, he must be already dealing in said lines and have appropriate knowledge of cement/ building material industry.



Cost
Though the investment required varies according to the quantum of business you do, initially you need to deposit Rs. 5 lac with the company in lieu of security deposit.

Whom to contact
You need to contact marketing executive of your area to apply for JK cement dealership. He will give you a form and make further formalities.


ACC Cement

To apply for ACC cement franchise, you need to contact marketing executive of your territory. (Like I'm from New Delhi and I had a good talk with Mr. Pushpinder Kaushik on this topic.) You can apply for retail or wholesale business. He will check if there is actually any requirement of a dealer in the territory applied for. This is decided mainly on the basis of number of existing dealers and demand of the product in that area. If there is a negative response at this stage, you can't start your business in that area. But if territorial marketing executive finds that there is a scope of business in the territory applied for, then he will escalate you accordingly at next level.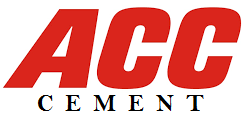 Eligibility Requirements
First and foremost requirement is that your business must be registered and own a TIN number as per government norms. A new person can also contact to start the business, i.e. you can apply for dealership even if you are not already running any business in same line.
Minimum floor area of premises should be approximately 500 sq. feet.
Premises must be located at a place where cars or heavy vehicles can reach easily. This is required for easy loading and unloading of goods.

Investment and Return
You need to invest minimum Rs. 1 lac as security deposit with the company. This amount is refundable and get bank interest at prevailing rate.

Return provided by the company is Rs. 10 per bag on an average.




Ultratech Cement

The concerned person at another end of the call was Mr. Pawan Kotiyal. He said that he can't provide any general information but he can be contacted for any enquiry in his area (New Delhi). He provided me his contact number (both landline and mobile number) but I can't mention those numbers publically here. Persons willing to apply for Ultratech dealership can contact me to get his contact number.


Bangur cement

Person who is willing to take the dealership can contact the regional office or branch office. A person need not to possess experience in this line. Company encourages even newbies to join them. Security deposit ranges between Rs. 50,000 to Rs. 1,00,000 depending upon the place, dealer's financial condition, estimated turnover, etc. Security deposit gets bank interest @ 7% (at present).

You need to fill up the form available at concerned office. After completion of initial formalities, they will send an executive to meet prospective dealer and to check his financial status and other factors.

Basic eligibility requirements are that applicant must be financially strong with good market reputation. There is no minimum floor area requirement by this company.

Return: The company gives a discount of Rs. 10- Rs. 15 on dealing price, which can be treated as dealer's profit. Other than this, various schemes are also introduced by the company from time to time.


Ambuja, Reliance, Shree Ultra and Jaypee Cement

Ambuja cement- After certain calls, they provided me the number of the head of the department of the zone. But I was unable to contact him as his mobile number was switched off. I am still trying to contact him. Will provide relevant information here whenever possible.

I also tried to contact Reliance, Shree Ultra and Jaypee companies' representatives. But I guess that they were extremely busy or not interested in sharing any information. Hence I couldn't collect any data.

Disclaimer: Information provided above is completely based on my conversation with concerned person. Before starting the communication, I had clearly mentioned them that I'm an online content writer and want some information for the benefit of my readers. Terms of the company may change with passage of time. The author or the website cannot be sued for any term in any case and in any manner.