How to open CNG gas filling station in India and apply online for dealership ?

Want to start an auto gas dispensing station in India? People can register for CNG or LPG pump franchisee/ license online or offline. Complete information to obtain the license is provided in this article.


Do you own a plot or land? Want to turn your property into a money-making machine? Then the idea to start a petrol pump station or an autogas dispensing station is definitely a great idea. But how to get the license? What is the procedure to apply for dealership? How to get the bid? What are the formalities? How to apply? Here is detailed information for your each question.


Eligibility conditions
Applicant must possess following requirements:

Person must be an Indian citizen.
Minimum qualification- Graduation.
Age- Not less than 21 years.
People with entrepreneurship skills and safety knowledge are recommended.
Is my land or plot suitable to start CNG station ?
Site where the person wants to open station must fulfil certain conditions. Site requirements are:

Plot or land must be free from any disputes.
Land must be owned by the applicant.
It should be located or well connected to main road or along highways.
It is better if the site is near the transmission line of the company.
Site dimensions are- 700 square meters for Light Motor Vehicles (LMVs) with frontage of 25 metres approx., and 1500 square meters for transport Vehicles with frontage of 50 metres approx. some companies demand minimum 1600 sq. mtr. plot with frontage of 35 meters. Hence, refer to company's brochure as dimension requirements may be different from company to company.
Plot must fulfil all requirements according to the bylaws of local and competent authority.
Investment required
Though the fund requirement is different for each company, we can provide you an estimate for the cost to open a gas station. Approximately Rs. 1,00,00,000 are required to get CNG franchisee. In addition to this basic cost, extra cost to hire manpower, staff, training, equipment and other indirect expenses can also be calculated. Not only this, you will have to pay for application form and license fee. License fees is also different for each outlet. Hence, reference to company's brochure is advised.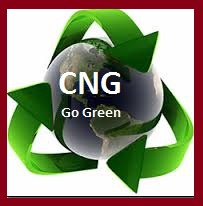 Which is best and most profile gas outlet franchisee ?
If you can afford the investment required to start a gas station, then the business is itself money generative. Assuming that your plot is located at a good location, you can cover the cost incurred within few years (or months). You can choose from any of these companies. Options available for Indian citizens are:


GAIL (India) Limited
Mahanagar Gas Ltd. (MGL)
Maharashtra Natural Gas Ltd. (MNGL)
Indo – Bright Petroleum Private Limited (IBP)
Indraprastha Gas Limited (IGL)
Gujarat State Petroleum Corporation Ltd. (GSPC)
How to apply for retail outlet license ?
Each company issues an advertisement in the leading newspapers and/ or its official website whenever it is willing to open its outlets. People can apply only for the preferred locations as mentioned in the advertisement. Thus if you are having a plot or land at that site, then you can submit your applications without any delay.

At present, there is no requirement by any company. But we will update our page from time to time to provide relevant information to our readers. If you are also interested, then bookmark this page (press Ctrl and D button together on your keyboard and press Enter button) and visit this page again to get updates. You can also visit any of the following official websites to get information about any available opportunity.

http://www.ibpgas.in/packed-Opportunity.php
http://www.gspcgroup.com/
http://www.mngl.in/cng_filling%20station.html
http://www.iglonline.net/
http://www.gailonline.com/

Disclaimer: Information provided above is collected from various official web pages to help our readers. Companies can change its terms anytime. Refer to official advertisement as final information. Author or the website will be responsible in any matter. Use your own judgement skills before taking any decision.